Top Tire and Wheels Products
Most Recent UTV Tire & Wheels Reviews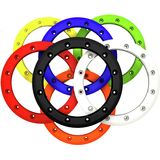 Hiper Beadlock Ring
JohnP

- Chicago
Do not match in color
"Purchased an 8" ring from this site and a 10" ring from Hiper directly because for some reason Hiper doesnt carry their 8" rings anymore. The 8" from MotoSport doesn't even come close to matching in color to the 10" from Hiper. The MotoSport ring is a much lighter shade of blue than the Hiper."

See all reviews for this product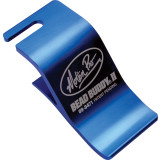 Motion Pro Bead Buddy II
ddd777

- phoenix, AZ
Wouldn work on Africa Twin Rear
"Went to change a tire on the back of a Honda Africa twin; tire size: 150/70-18 Device would not reach far enough down to hook on a spoke, maybe 1/4" short of sucess. Useless, was a waste of money. Interestingly enough Motion Pro website would not allow posting a less then 5 star review. Generally, I like their tools; this one is an exception."

See all reviews for this product
Side by Side Tires and Wheels
Choosing the right tires for your Side by Side depends on its use, the terrain and weather conditions. Often, owners purchase several sets of tires especially if they've turned their UTV into a multi-functional vehicle.
Farm work during the summer requires a different set of tires when winter arrives especially in wet areas and if you schedule a fun day on the dunes you'll need an entirely different set from those that roll around at home. And if you race? Those tires get action on race day only.
Whatever your needs, MotoSport stocks a wide variety of SxS tires enabling you to get the most out of your ride. Trust us, it's never a good idea to settle for whatever looks good, the cheapest or even the most expensive. The right tire for your UTV depends upon a number of factors and we can help you select the ideal set.
Additionally, our options for UTV wheels not only bring style but endurance, stability and dependability. We stock the best brands in the industry so if you're looking to upgrade or replace a damaged rim or two MotoSport has you covered. We also stock inner tubes, lug nuts and tire changing tools, as well as everything needed for tire care.
So, if you notice a loss of grip, winters turn your land in to a mud pit, or you need some sand tires for the Dune trip next month, check out our selection of front and rear tires. Be sure to check your current tire and wheel size before buying so if you need help give us a call at 888-677-7338. MotoSport offers fast shipping and most orders Over $79 include free shipping.