Utility ATV Tools and Maintenance
Top Tools and Maintenance Products
Most Recent Utility ATV Tools & Maintenance Reviews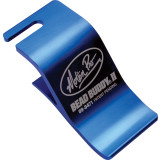 Motion Pro Bead Buddy II
Dkelvt

- Jacksonville FL
Great addition to have
"Save fingers and aggravation when changing tires, this handy tool does that. We all know about the beads jumping out this eliminates that problem"

See all reviews for this product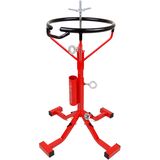 MotoSport Tire Changing Stand
Cowboy Nick

- La Pryor, Texas
F'ing AWESOME.
"I am done paying other people to do tires and tubes for me thanks to this stand! So much better than being haunched over trying to get your tire off! My back loves it I love it, I wish I had a tire to change right now because I literally have so much fun changing them now that I have this stand, I just wanna time myself and get faster. Do yourself a favor even if you just started yesterday and buy this stand. I would have saved so much money if I didn't wait two years into riding to get it. I'm done, that's it, buy the stand and do it yourself!"

See all reviews for this product
ATV Repair and Maintenance
Hunting, farming and just plain riding takes a toll on your utility ATV and like anything with an engine addressing general maintenance and repairs goes a long way towards the life and performance of your quad.
The first thing that should come to mind when servicing your 4x4 is changing fluids and filters and checking the battery. The engine powering a utility ATV is similar to its sporty cousin thus it behooves you to follow the manufacturer's recommendation on service intervals. So when it's time to change the oil, bleed the brakes or flush the coolant, MotoSport stocks all the maintenance supplies to keep your machine running.
Additionally, upkeep also consists of suspension adjustments, regular overall cleaning, tire care and checking for any damaged parts. Find quick fix tape, replacement nut and bolt kits and all the tools necessary to get the job done whether it's routine or an afternoon long project. MotoSport doesn't supply just the basics either. Stock your garage with all the equipment needed to get the job done right. We have rolling caddies, oil drain containers, tool boxes and more.
Call us on our toll free line 1-866-667-6288 if you need help finding a product, want a recommendation or need help choosing one oil brand over another for the specific make and model of your utility ATV. We are The Guys That Ride so we can help keep your ride ready to roll for years to come.
Utility ATV Brands at MotoSport