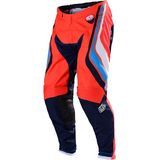 Troy Lee Designs 2019 SE Pants - Seca
JPacquette

- Marysville, MI
Quality :(
"Riding shirt purchased snags on everything, causing strands to protrude from shirt and glove stitching is letting loose."

See all reviews for this product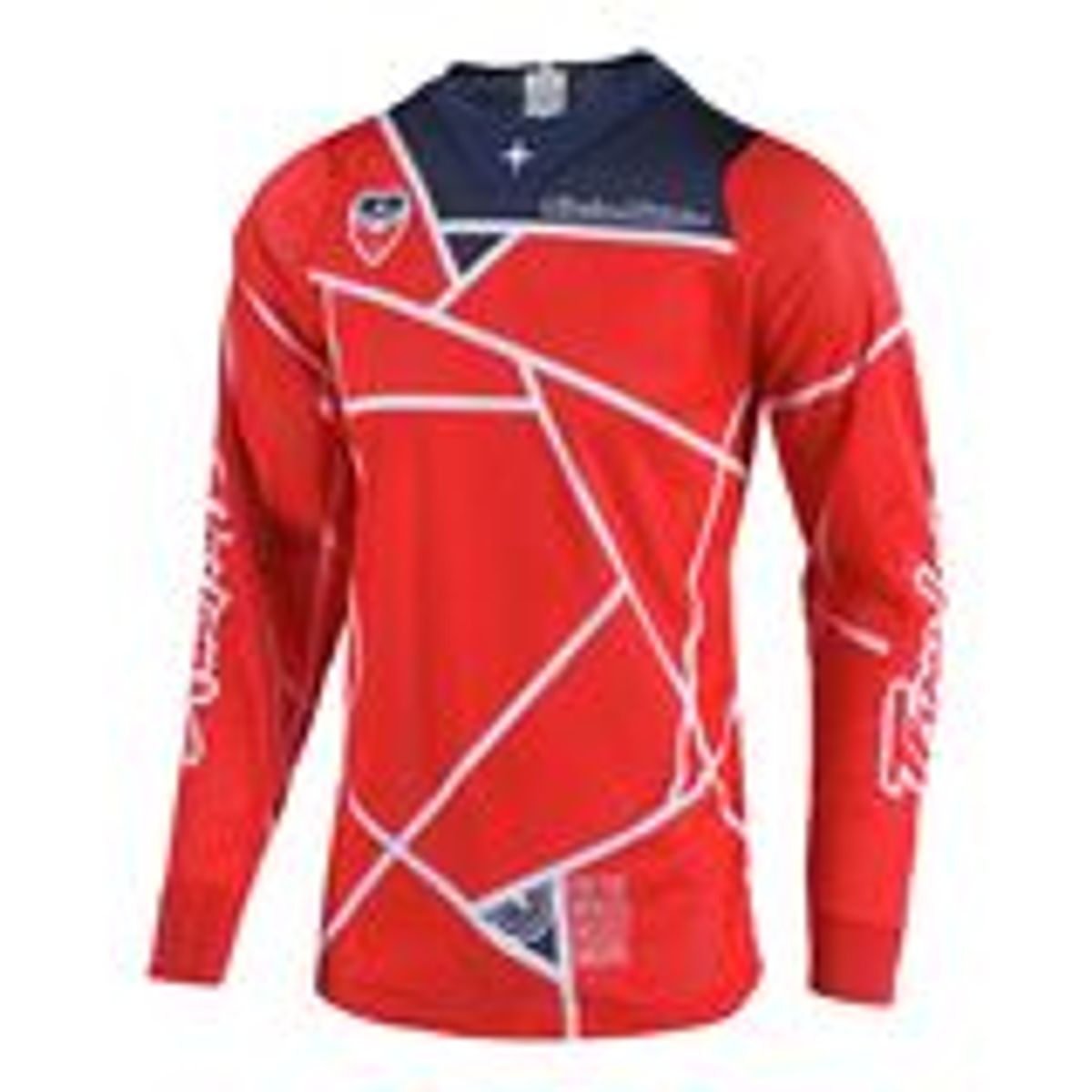 Troy Lee Designs 2018 SE Air Jersey - Metric LE
JanelleFitz742

- Liberty, New York
RUNS LARGE
"Just arrived, awesome Jersey! Name on back looks dope! But its Humongous! I was trying to order in a 3X because that's usually what my boyfriend wears. Thank the Lord they only had up to 2XL! It was the only one left, he has been on a diet and I figured I'll encourage him to lose a few pounds to fix into it if it ended being snug! Lol. Because I realllllly liked the jersey. Turns out- This thing arrived and it looks like a 4XL or even bigger. Thankfully he's a huge man and he likes things baggy. I'll get back with pictures once I give it to him on his birthday!"

See all reviews for this product
Troy Lee Designs
As a teenager, Motocross racer Troy Lee started a helmet painting hobby in his parent's garage for his friends and little did he know not only would his hobby turn into a career but Troy Lee Designs now manufactures an entire line of helmets, casual wear and dirt bike gear. Today, Troy Lee Designs produces some of the most innovative dirt bike gear respected by pros, industry folks and weekend warriors.
Troy Lee Designs Gear
You may know Troy Lee Designs primarily through their famous designs especially on those wild helmets, but the company has also expanded to include an entire catalog of dirt bike gear to keep you riding in style on and off the bike. Check out the entire line-up of Troy Lee products:
But Troy Lee doesn't stop with their wide range of dirt bike gear. Off the bike, you will see TLD just about everywhere - especially at the track - with the company's collection of casual wear. Troy Lee Designs has nearly cornered the market on t-shirts, shorts, hats and all things casual:
And, that's not all. You can find Troy Lee Designs womens gear and casual wear for the kids.
TLD Gear
MotoSport is the best place to find Troy Lee Designs gear for on and off your dirt bike. Use the size charts on the individual product page to help you take the guess work out of selecting the right items and if a product doesn't fit, our hassle free return policy means we make it easy for you to get the right one.
Want help? Call our toll free line 1-888-676-8853 and chat with a gearhead who can help you decide on the right TLD gear for you.
MotoSport offers free 3-day express shipping on all Troy Lee Designs orders more than $79.