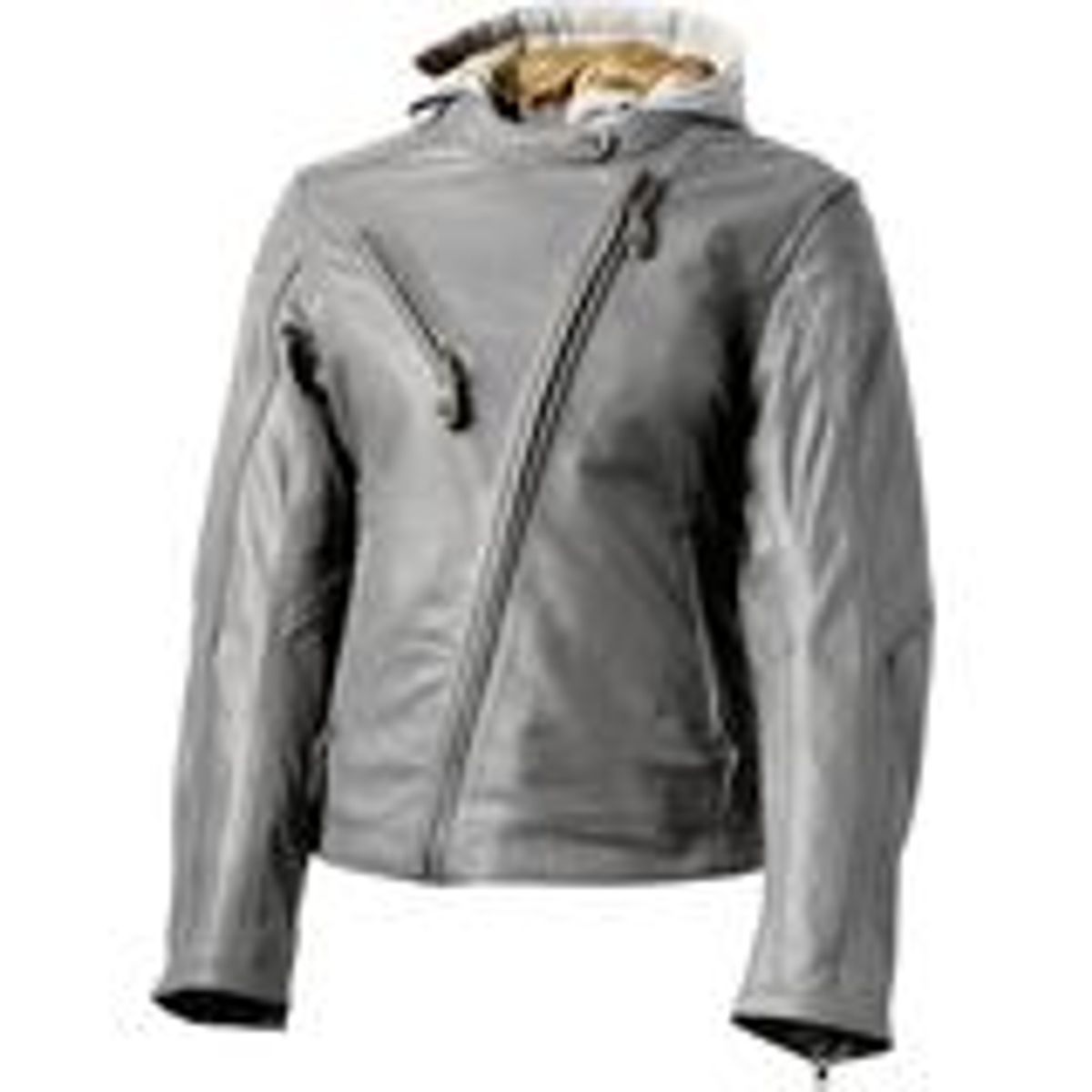 Roland Sands Design Women's MIA Leather Jacket
Mindi at MotoSport

- Portland, OR
Style and Quality - they hit the mark spot on!
"I purchased the RSD Mia in black. This is my new favorite jacket. The leather is thick buffalo leather, it feels durable yet supple. The included shoulder and elbow armor is an added feature. The removable hoodie is cut just the same as the jacket and can be easily worn on its own - a feature I appreciate when riding in the fall, you can take the leather off if you get too warm. Sizing: Go with the sizing chart yet keep in mind this jacket is one of their "Aggresive riding cuts" so it's going to fit snug and not be baggy. The sleeve length is great, I have long arm and no issues. It has plenty of pockets, the hoodie has front pockets as well. Inner and front pockets on the leather. Leather has two front zipper pockets and one inner zipper pocket. Came with a nice hanger and garment bag as well which is nice to keep it dust free - if you even give it a chance to collect any dust! The style of this jacket would work on cafe racer, cruiser or sport bike and still look stylish off the bike as well. I own two Harley Leather jackets, as well as First Mfg leathers and this is my favorite so far....Style, Craftsmanship and quality materials earn this jacket an A+ from me. If you're on the fence, take the plunge - you wont regret it."

See all reviews for this product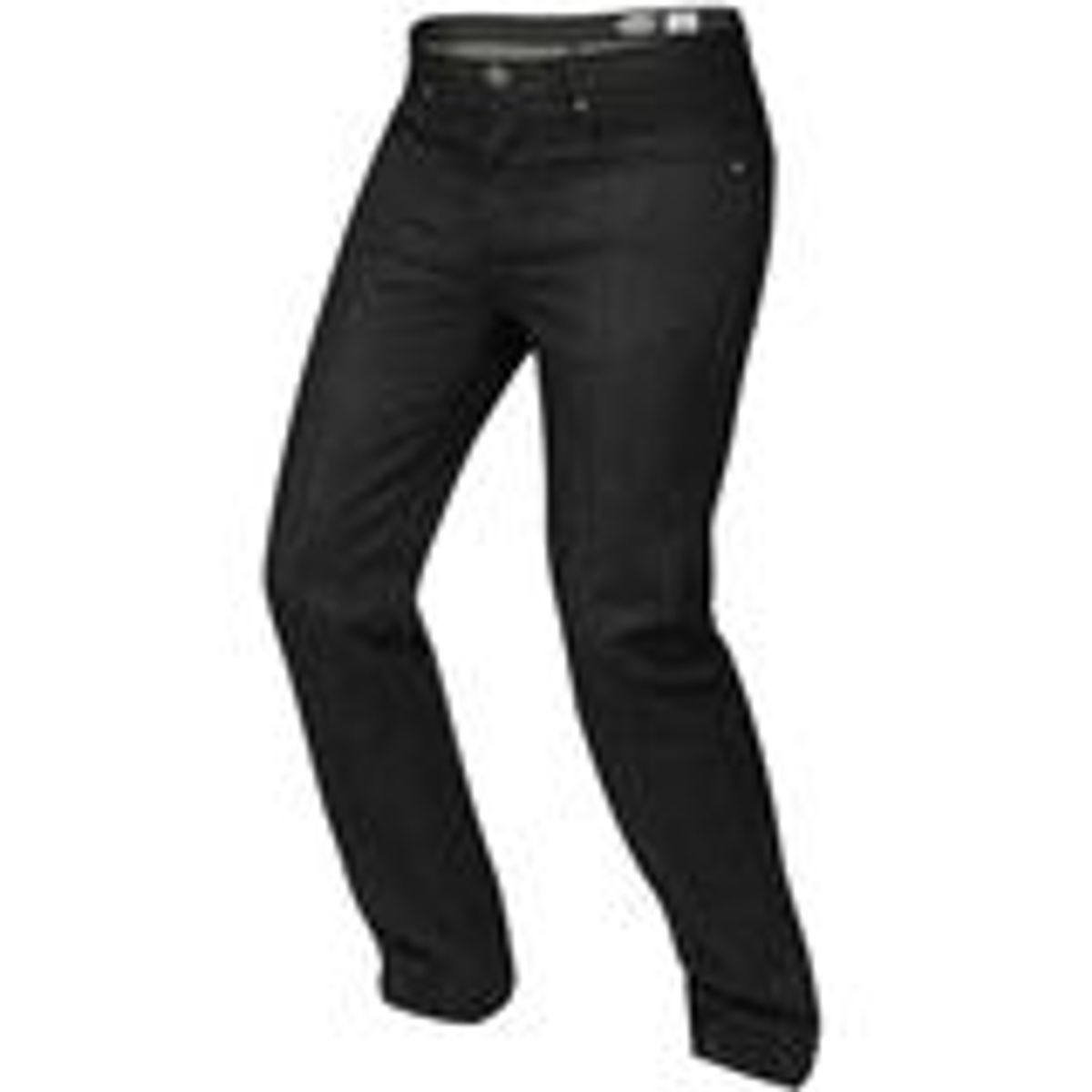 Roland Sands Design Dalton Jeans
Percula

- Atlanta
Great Jeans!!
"Great pants, only problem I have is pants do not come with knee pads. I'm not sure if knee pads is an option. Other than that, great pants, great look, do not look like bike pants. Good fit, read warning about color bleed, have not experienced it yet. Pants are a blend of Kevlar and Jeans, not need for inner Kelvar lining."

See all reviews for this product
Roland Sands
Roland Sands began riding at a young age - when most of us have yet to master a bicycle. After a successful racing career Sands stayed in the industry and developed his custom line of Cruiser products - Roland Sands Designs. You'll find Roland Sands offers nearly every part on your motorcycle and piece of gear you wear. If you're the loyal type and you love Roland Sands you can pretty much be a rolling advertisement.
Roland Sands Design
Roland Sands Design offers a wide-ranging catlog of items for the motorcycle enthusiast. If you need parts, grab Roland Sands. How about riding gear? Roland Sands! And casual wear like t-shirts, hats and tank tops, Roland Sands Design has you covered. Check out just a small selection of our Roland Sands collection:
...and so much more! Grab air and oil filters to brakes and sissy bars for your ride and throw on a pair of pants and a jacket to go along with your gloves and boots. All with the Roland Sands name.
Roland Sands is near synonymous with cruiser riders, but the brand carries a large following among motorcycle commuters, dual-sport riders and even track racers. Whatever you need to ride safely, get your motorcycle back on two wheels, or fully customize your ride, Roland Sands has the riding gear and parts for the most demanding consumer.
Roland Sands and MotoSport
MotoSport carries a large selection of parts and gear from Roland Sands Designs for the rider who simply loves a good product or for the big fan who won't shop anything else. Give us a call at 1-888-676-8853 to talk to a gearhead if you have questions or want more information on a particular Roland Sands product. Use the drop down menus to determine part fitment for your ride and when sizing for Roland Sands gear or casual wear use the sizing chart on the individual product page to determine the fit for you.
MotoSport delivers all Roland Sands parts and gear fast and orders more than $79 ship free.