Most Recent Motorcycle Leather & Textile Pants Reviews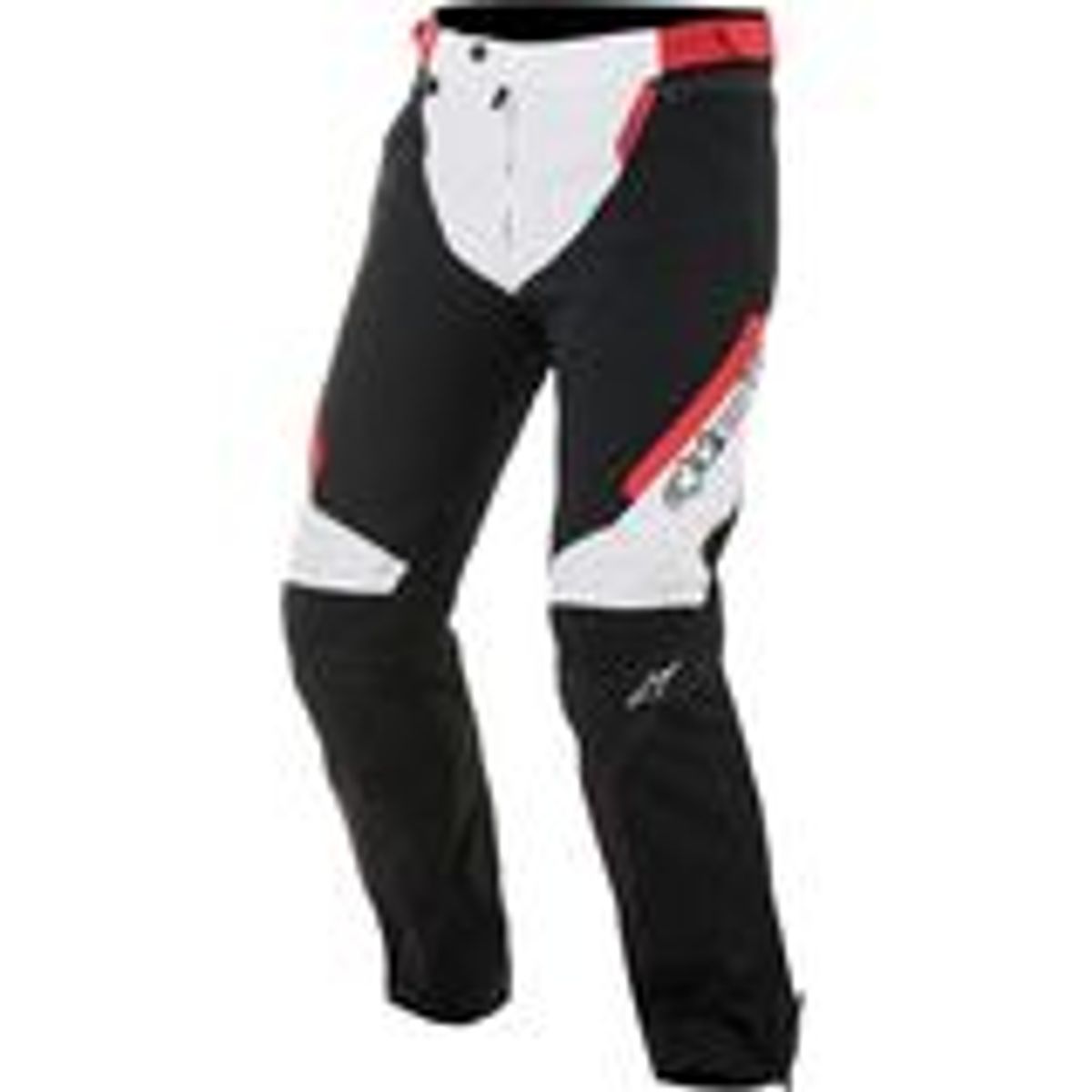 Alpinestars Raider Drystar Textile Pants
Lynchhmobb youtube

- Wv
Great riding pants
"I've wore the pants a handful of times so far when riding i think they are comfortable they have vents you can unzip for air to get in the sizes run a little small so i recommend getting next size up"

See all reviews for this product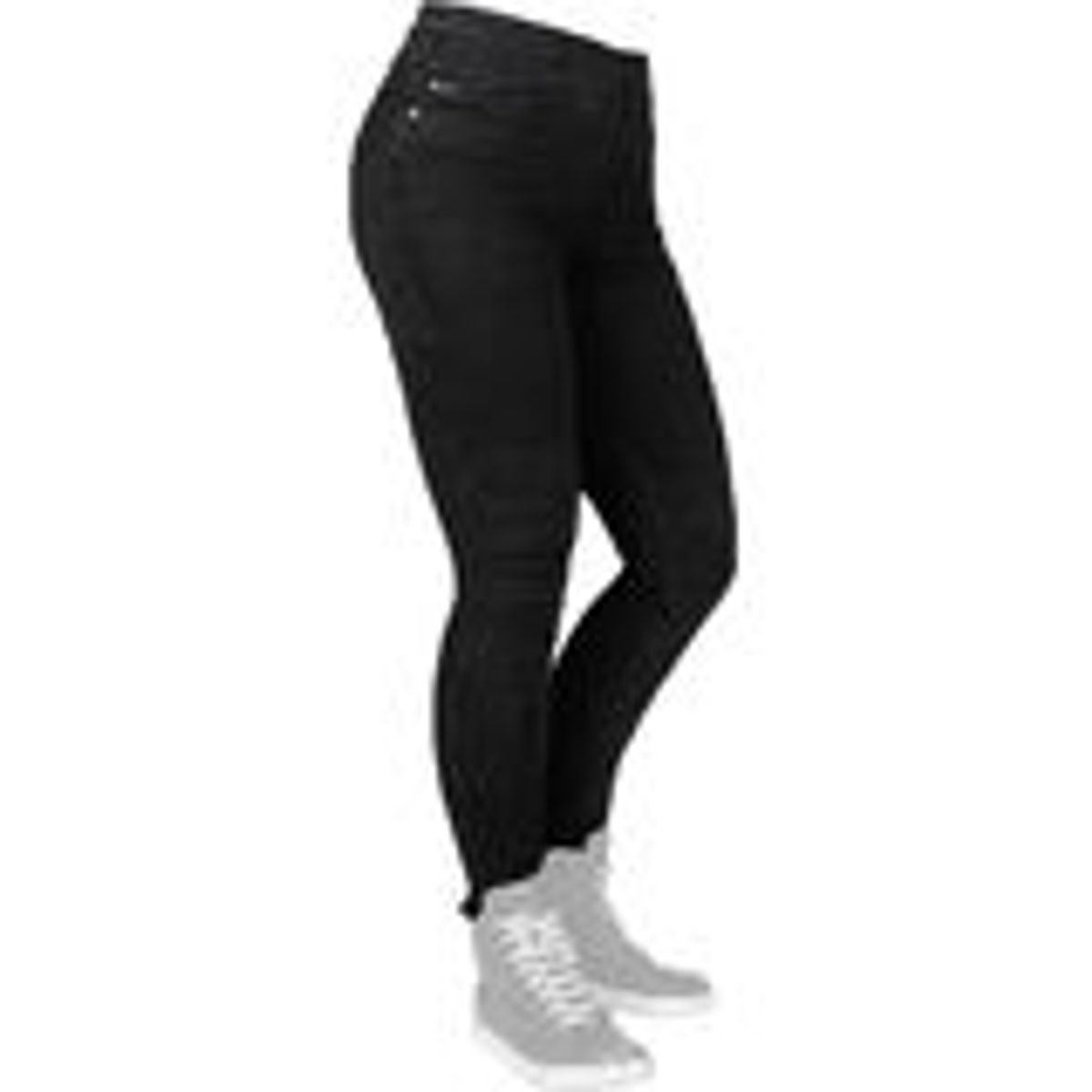 Bull-it Women's Fury Evo Jeggings
KiKi

- Bend, OR
SO comfortable, well-made, durable, flattering!!!
"I just bought these after searching high and low for the last year, and going through many hysterical dressing room sessions with pants that ALL looked terrible. I am 5'11" and 165lbs, athletic build with hips. I never tried any of the Bull-it collection before, but attempted Speed and Strength jeans and Trilobite. Right out of the box, these pants feel very nice quality--the fabric actually isn't flat black as the picture appears to suggest, it's a very dark grey demin. It's soft, thick, stretchy, and supple, with a very silky mesh liner that does not scratch the skin. The picture of these pants really does not do them justice!! They look AMAZING on and you just *feel* secure and safe in them, they won't slip off your butt or get stretched out. The knee armor is pliable and conforms to the curve of your leg when bent, and doesn't actually stick out awkwardly like I was worried it would. When you buy something listed as a legging/jegging, you immediately begin to wonder if the pads are going to look like your trying to hide a diaper underneath pantyhose. You can see the outline but they're fairly unobtrusive. I ordered these in size 14 Long--(which is actually converted to a US size 10 long, so beware of the large gap in conversion), and the length is perfect! Finally, something that fits wonderful, looks great, is comfortable, and gives you the peace of mind that in an accident you legs won't get shredded and filled with gravel. For those reluctant to spend the money on protective-wear---DON'T HOLD BACK. Please. I am a dirt rider primarily and know what a 20mph "low speed" crash feels like with full armor on dirt ,which is much more forgiving--still not fun at all. A few years ago I crashed a regular bicycle on pavement when I hit a patch of gravel going around a corner at low speed and it was savage. My skin was immediately shredded and imbedded with gravel, which I couldn't even get all the way out of my palm and elbow. It was the worst and took forever to heal. There is still some tar in my hand. Please spend the extra money on something with Covec or Aramid/kevlar reinforcement. These pants would be an excellent choice, but if not, get something else anyway for slide protection at least. These are sexy and will look nice with shoes or boots, whatever you choose to wear. I will buy again! You could even remove the knee armor and just wear them for cruising around town if your going to "biker bars", music venues, BBQs, etc. or other places where people are hanging out and you don't want the extra bulk."

See all reviews for this product
Motorcycle Pants
A true motorcyclist knows gearing up is a part of riding - from boots to helmet and gloves to pants. Today's motorcycle riding gear offers such versatility not wearing any protection makes little sense. Motorcycle pants protect you not only from the wind, rain and cold but in the event of a crash wearing a pair of true motorcycle pants (not casual jeans or work pants) can mean the difference between a gnarly case of road rash or you getting up and walking away practically unscathed. Most riders wear leather or textile pants made from the strongest fibers with room for added protection.
Motorcycle Riding Pants
Motorcycle pants come in a variety of styles featuring a wide selection of features. Leather and textile pants are favorites and motorcycle riding jeans allow you to get off the bike and go about your day without bringing a change of clothes. The construction of motorcycle riding pants have no equal so whether you decide on leather motorcycle pants, textile motorcycle pants or motorcycle jeans, you not only get high quality but the best protection money can buy. MotoSport carries the most popular brands of motorcycle pants along with a wide selection for men and women in a variety of styles, colors and features.
Best Motorcycle Pants
We stock only the best motorcycle pants from the must trusted names in riding. Check out some of the favorite brands of many riders who often remain steadfastly loyal:
...and many more!
Motorcycle Pants at MotoSport
Many styles and varieties of motorcycle pants exist giving you a wide selection to choose from based on your needs allowing you to plan for cold, wet or hot weather. Depending on where you ride and whether you ride regardless of conditions or only on sunny and mile Sunday afternoons can help narrow you selection:
Our wide selection of motorcycle pants ensures we have the size you need in the style you want.
Trouble choosing? Give us a call at 1-866-677-7338 and get connected to a fellow rider who can offer suggestions based on their own experience combined with your needs and style of riding. Use the size chart on the individual product page to determine your fit and don't worry if the motorcycle pants you buy don't measure up. We'll gladly return it and get you the right pair. Read Motorcycle Pants vs. Riding Jeans for our breakdown of the styles and types of motorcycle pants. We deliver all motorcycle pants fast and orders more than $79 ship free.
Motorcycle Pants by Color