Most Recent Dirt Bike Fuel System Reviews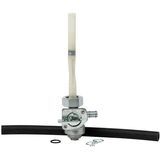 Fuel Star Fuel Valve Kit
Case

- Haleyville, al
Fuel hose
"Does this item contain a fuel hose too? Or will I need to buy one of those separate"

See all reviews for this product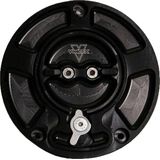 Vortex V3 Fuel Cap
Thirty3Gunz

- Gray GA
Perfect Replacement Cap
"Great for quicker fill ups."

See all reviews for this product
Get control of your motor.
If you're anything like us at MotoSport, you want as much power out of your dirt bike as you can get! So you change out the dirt bike exhaust, air filter, maybe you've even had some motor work done. Now it's time to put all of your dirt bike modifications to good use, which means taking a look at the fuel injection and ignition controlled by your ECU, which is basically your bike's computer. In our 'Fuel Control' section, we have piggyback ECUs that plug in-line with your stock computer, the result being that you can now change your fuel map to coax that last horsepower out of your dirt bike, dial it in for race gas, optimize it for the current weather conditions, and much more. Some of them, like the Bazzaz unit, can be upgraded with a handlebar-mounted switch to change between fuel/ignition maps at the press of a button.
Want to go farther?
MotoSport's dirt bike fuel tank selection will fuel your passion to go further and further, or just simply ride a little longer. We have just about any tank size you could want, all the way up to the monster Acerbis 6.3 gallon tank for KTM dirt bikes. We also have the fuel line and mounting hardware you need to install them.