Most Recent Dirt Bike Hand Guards Reviews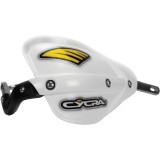 Cycra Pro Bend Kit
Ken M

- Memphis
Could easily be better!
"I have used this style for years and I don't recall being this frustrated with the product before. Installing the plastic shields to the aluminum with self tapping screws needs improvement. They need to do some R&D and try it at the factory. Phillips head screws that take so much pressure and effort to tap the holes that it's almost impossible to get them in and tight without stripping the head. It took me longer to put the 10 screws in than all the work to install the metal guards. Literally 30-45 minutes just to put 10 screws in. They felt like they were going to snap off before they got tight. I eventually started drilling the holes out slightly larger. And how much would it cost to put a few extra screws and washers in the bag? I dropped one in my garage and never could find it. I have a ton of screws but nothing like these so now there is an empty hole until I have time to go to the hardware store or just drill it out for something else. My suggestions to Acerbis- tap the holes, include some extra screws (make them hex head) and washers, do your R&D before shipping the product!"

See all reviews for this product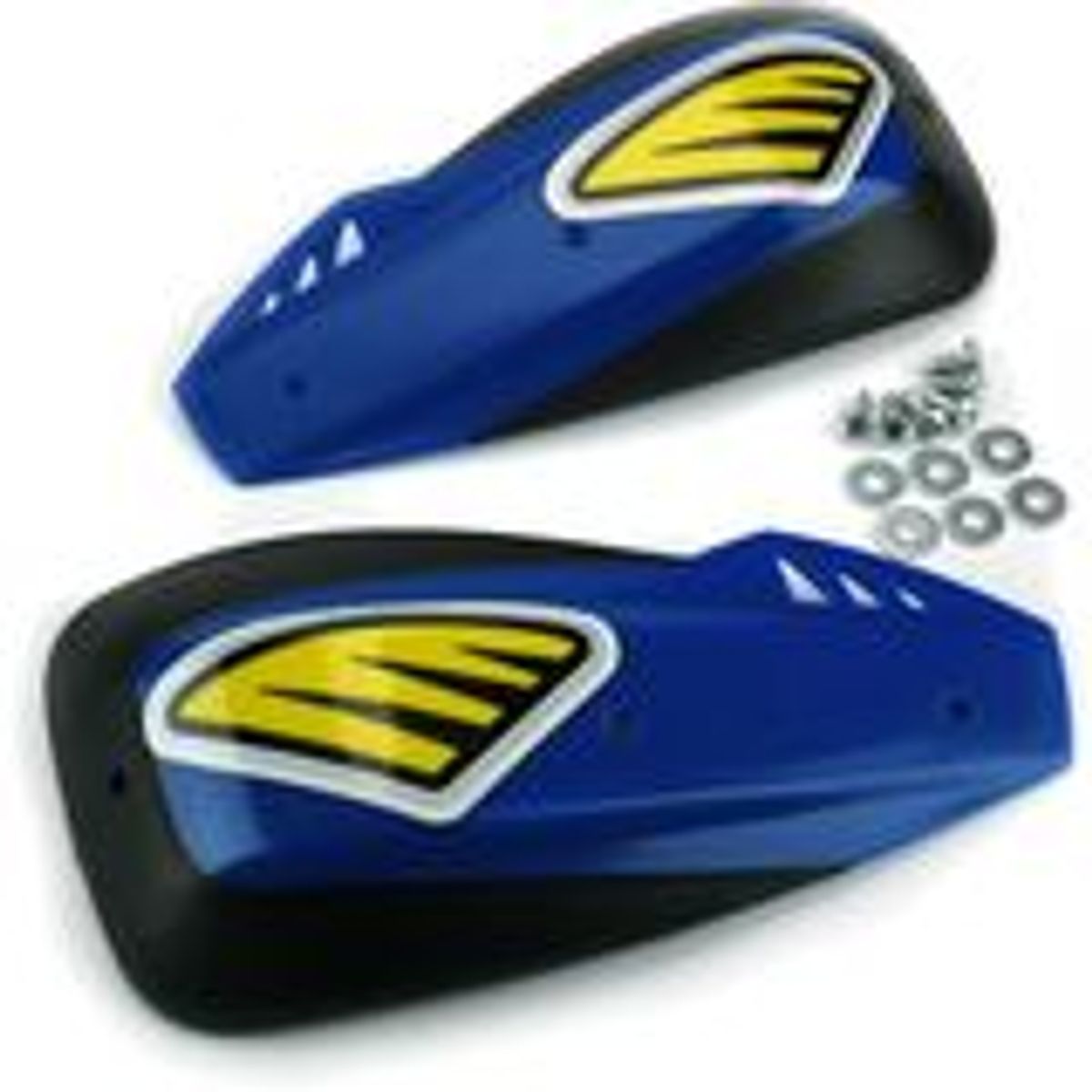 Cycra Pro Bend Enduro DX Replacement Shields
Chuck

- Pittsburgh, PA
Perfect replacement
"These replacement shields were perfect, direct replacements. Easy install."

See all reviews for this product
Acerbis Handguards
A-Chair-Bees. Have you seen the shirt? Well, now you'll never forget how to pronounce Acerbis. And if you're looking for dirt bike handguards you've found the right company.
Acerbis handguards protect the controls on the handlebars and, of course, your hands from roost, painful whips in the form of tree branches, and crashes. Take a look. If you see handguards on a dirt bike it's a good bet Acerbis made them.
Types of Acerbis Handguards
Not all handguards are the same, though. Acerbis offers handguards for motocross, off-road and cold/wet weather with a variety of features. Regardless of your riding style or the pending conditions Acerbis handguards stand up to the elements with durability and strength. Check out our line of Acerbis handguards:
Off-road riders generally equip their dirt bikes with handguards but when racing Motocross some riders opt out depending on soil conditions and weather. Regardless, installing a set of Acerbis handguards on your dirt bike won't affect speed or your ability to handle the bike and controls.
Acerbis Handguards and More
Acerbis started out with fenders before hitting it big with their handguards. Today, Acerbis offers a complete line of dirt bike protection including:
Acerbis Handguards and MotoSport
MotoSport carries the best Acerbis handguards available at the lowest prices. If you have questions or need more information on the Acerbis handguards that would work best on your dirt bike give one of our gearheads a call at 1-888-676-8853 who can help guide you in the right direction. You can also check out How to Pick the Best Dirt Bike Handguards as a way to get started.
MotoSport delivers all Acerbis handguards fast and orders more than $79 ship free!