Applied Refinements
Fitment
Category
Fast Cash
Product Line
Discount
Price
Most Recent ATV Exhaust Reviews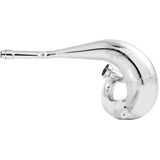 FMF Fatty Pipe - 2-Stroke
Alechahn

- Columbus, ohio
Couple scrapes but all in all good
"It was pretty much what I ordered. Had some of the plating scratched off which sucks but it fit well and didn't need any adjusting."

See all reviews for this product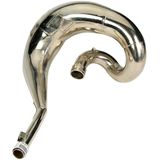 Pro Circuit Platinum Pipe - 2-Stroke
Lloydjeffery97

- Massachusetts
Pro circuit platinum for 2000 cr125
"I was looking all over for a pro circuit pipe for my 2000 cr125 and motosprort had one in stock and shipped to me very fast... looks fantastic very happy with the purchase"

See all reviews for this product
HMF - Just One of the Guys
HMF founder Hans Luenger knows how to put it all out there when it comes to product passion. Luenger started HMF in his garage building private label aftermarket exhausts for Ducati motorcycles in 1997. As business increased, Luenger moved operations from Cleveland to a larger building in Brooklyn, OH. Once settled, HMF expanded its scope to include exhaust systems for the Honda RC 51 motorcycle and the Honda 400EX ATV. Luenger started racing motorcycles in 1999 to better understand the market he served.
HMF ATV Exhaust
In 2002, Luenger zeroed in on making ATV exhausts and raised money by refinancing his home three times and selling his Corvette and FZR 1000. HMF offered such low prices no one believed HMF exhausts were any good. Once again, Luenger joined the fray and competed against other ATV racers on the track. He teamed with Pro GNCC ATV racer John Gallagher in 2003 and Luenger finished 3rd in his class while Gallagher finished 18th. The strong showings finally put HMF exhaust on the map. The next race season saw five-time champion Bill Ballance and utility ATV champion Mike Penland join Team HMF.
HMF Exhaust
Today, HMF designs and manufactures exhausts for street bikes, dirt bikes, UTVs, utility ATVs and of course ATVs. The HMF performance series system consistently receives a top performer rating by Dirt Wheels Magazine and ATV.com gave a noteworthy review of the HMF competition series system.
HMF Performance Exhaust
HMF manufactures complete exhaust systems, slip-ons and slip-ons and for 4-stroke ATVs. MotoSport's collection of HMF exhaust gives you enough options to make the best choice for your ATV. Never Miss a Ride with MotoSport so if you need a new HMF exhaust, exhaust accessories or have questions on HMF ATV exhausts give us a call at 888-676-8853 and one of our gearheads who rides quads can help you narrow your choice based on needs and what you are trying to accomplish with your ATV. HMF exhausts range in price and some work better for certain ATVs over others.
MotoSport gives the best HMF performance exhaust selections on the web. So, don't get exhausted looking for the perfect exhaust system, just stick with HMF and MotoSport. Want more reasons to shop for HMF at MotoSport.com? We offer free 3-day express shipping and we ship your HMF exhaust on orders more than $79.