Page 1 of 12
Sort By
NEXT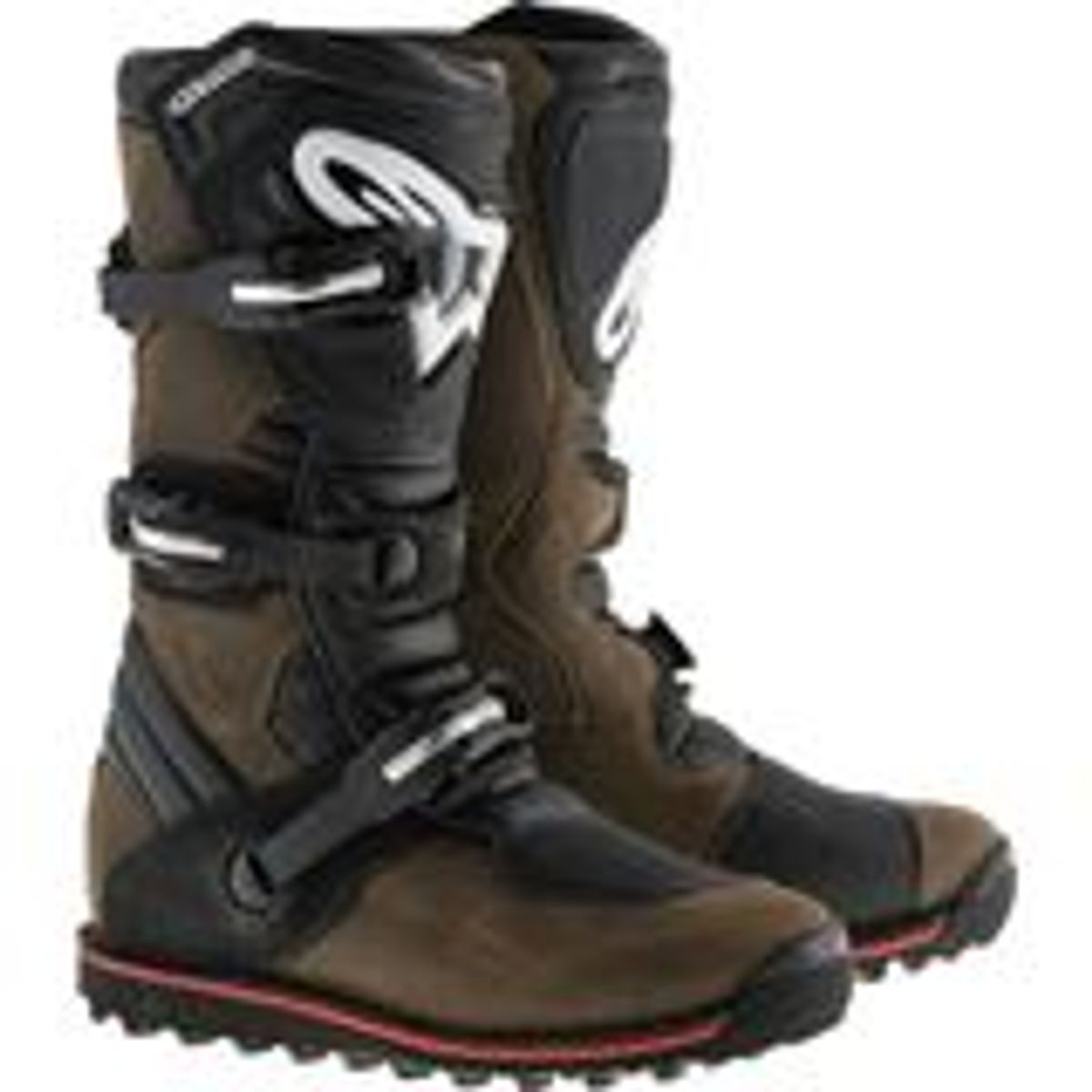 Alpinestars 2021 Tech-T Boots
Saint728

- Honolulu, Hawaii
Well made trials boots
"I bought these a few weeks ago because they were designed and tested by the best trials rider of all time, Toni Bou. They are well made and a lot of thought was put into designing these boots. They have a lot of flexibility but feel secure on your feet. The sole is very rugged with a stitched on welt. The boot is made out of leather so it will last much longer then the microfiber counterpart."

See all reviews for this product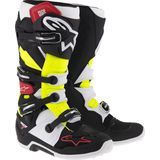 Alpinestars 2021 Tech-7 Boots
yz250av

- North Branch, MN
Fantastic, comfortable, protective boots!
"Please with these, they have more comfort than the tech 5 by a mile and on par with the Tech 10, better than anything I've used in the past. Also they have a lot more molded plastics than one would expect which feels more protective, not great for shift feel, but that might just be me. Also those tend to make a lot of sounds when you move around without the bike on, but also a preference thing. Overall these have been a win for me."

See all reviews for this product
Alpinestars
Alpinestars has roots in Motocross and motorcycling spanning six decades. The company that brought "legendary innovation" was founded in 1963 by Sante Mazzarolo in Asolo, Italy. Alpinestars got its start with hiking and ski boots but just two years later the company introduced its first motorcycle boot - it included an innovative steel shin protector and a buckle closure system rather than laces.
A decade later, Alpinestars marketed protective boots featuring toe sliders and enhanced levels of protection for the motorcycle road racing circuit giving the company a loyal following. In the 1990s, Alpinestars rolled out additional protective gear including gloves, jackets and full leather suits. In 2011, Alpinestars made significant headway in safety with the innovative Tech Air Race Suit which contains a fully functional airbag system. The technology Alpinestars created monitors the rider's movements and determines when a crash is imminent and deploys airbags along the shoulders and collarbone in milliseconds.
Alpinestars MX and Motorcycle Gear
Today, the Alpinestars gear line covers street riders and dirt bikes from head to foot. Alpinestars boasts a popular following in the Motocross community and has some of the best reviewed motorcycle riding gear. Those who ride know Alpinestars and their popular line of protective gear include the following:
Alpinestars Riding Gear
No, we don't sell the Tech Air Race Suit (it costs as much as if not more than a motorcycle) but we do sell more than 300 different styles and versions of protective gear for dirt bikes, ATVs and motorcycles, along with casual wear. Check out the following Alpinestars products:
MotoSport stocks an extensive catalog of Alpinestars gear so whether you commute on the street or hit the trails you have a variety of choices from one of most respected names in the powersports industry. Additionally, Alpinestars casual wear keeps you looking good off the bike and their t-shirts are a favorite among the kids.
Alpinestars Has You Covered
MotoSport is the best place to find Alpinestars MX and motorcycle gear, accessories and for the casual look. Use the size charts located on the individual product pages but if your Alpinestars product doesn't fit, our hassle free return policy means we make it easy for you to get the right one.
Want help? Call our toll free line 1-888-676-8853 and talk with a MotoSport gearhead who probably owns Alpinestars riding gear and can help you find the right Alpinestars product to fit your needs.