Motorcycle Full Face Helmets
Most Recent Full Face Helmets Reviews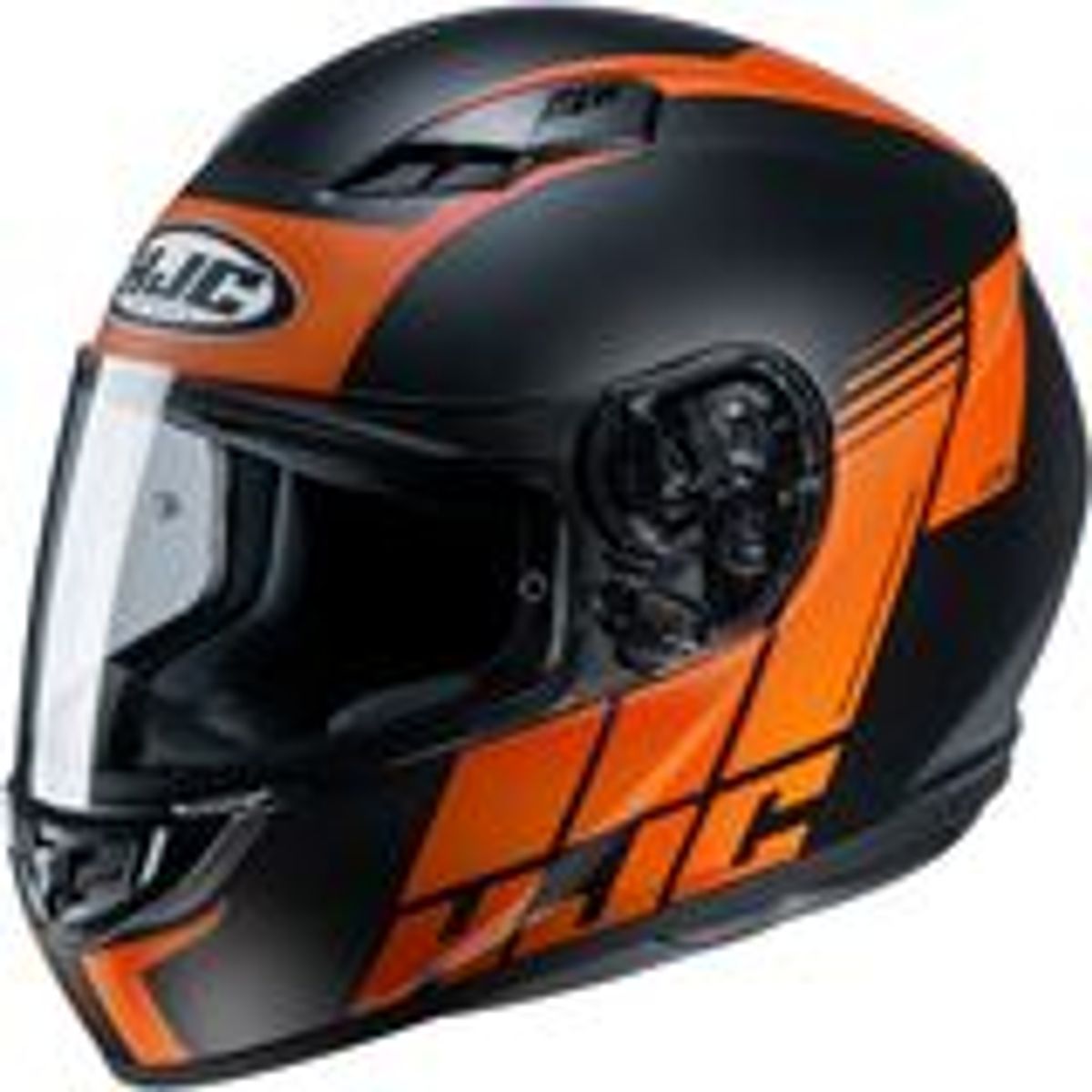 HJC CS-R3 Helmet - Mylo
Rosinafx
Fast fast
"Excelent price. Super fast"

See all reviews for this product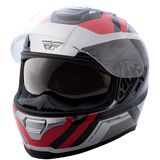 Fly Racing Street Sentinel Helmet - Mesh
Rossg
Get what you pay for
"I bought the black and high vis sentinel, I loved the colors and it was the cheapest helmet you can get with a sunsheild. However, what you get is the cheapest helmet you can get with a sunsheild. It gives you a warning when you get it to keep it out of the sun and in the provided bag however right after I got it i went on and two day 700 mile trip and at stops I put it in the shade. It has still faded tremendously for how new of a helmet it is (you can see in the picture how much the paint has faded compared to the rear plastic visor. It also seems to echo alot of wind noise inside whether you have the vents open or closed. The sunsheild mechanism and visor all work as they should and I cannot say that there are any defects with the helmet, it is just a cheap helmet. Fly stuff is about all that I buy and I will continue to do so, next time i will just go the little more expensive route."

See all reviews for this product
Motorcycle Helmets - Full Face
Full Face motorcycle helmets provide the best all-in-one protection for your head money can buy. Full face helmets cover the back of your head to the front, under the chin and finally a visor to protect your eyes from road debris and sun glare.
The full face motorcycle helmet market is big. You have a variety to choose from. As more and more states pass helmet laws and more riders opt for better protection the motorcycle helmet industry now offers highly advanced head protection. Today's full face motorcycle helmet is nothing like the past. Full face motorcycle helmets not only provide the best protection but the features packed into current models offer optimum comfort and mobility. Plus, most helmets are now just so cool to look at riders can't wait to get their hands on one...or maybe get one on their head!
Full Face Helmet Brands
MotoSport offers one of the widest selections of full face motorcycle helmets on the web. We carry more than 400 different full face helmets from the most respected brands in the industry. Our catalog of full face motorcycle helmets includes budget-friendly helmets under $100 to top-of-the-line feature packed helmets for the more serious, everyday rider. Whatever your choice - all our helmets come with DOT certification and some have SNELL and ECE backing. Check out some of the full face helmet brands we carry:
How to Size a Motorcycle Helmet
A properly fitted motorcycle helmet can play a major role in the outcome of an accident. The first step in finding a motorcycle helmet is determining your head size. Follow these steps:
Wrap a soft measuring tape around your head about a half inch above your eyebrows, above your ears and around the back of your head at the largest point.
Compare your head size with the specific motorcycle helmet manufacture's size to find a match. Each motorcycle helmet manufacture provides different sizing charts for their helmets so you will need to compare your helmet size to each brand's sizing.
Try the helmet on before using it. The helmet should sit squarely on your head with the top of the helmet's eye port just above your eyebrows. A properly fitted motorcycle helmet will fit snug at first and loosen slightly as it is broken in.
If the helmet moves or your fingers fit easily between your head and the helmet you'll likely need a smaller size.
Best Full Face Motorcycle Helmets
Stay safe and get a full face motorcycle helmet that fits best. If you have questions about sizing a motorcycle helmet give one of our experienced staff members a call at 1-888-676-8853 or check out Picking the Best Motorcycle Helmet - A Buying Guide to Helmets
MotoSport is the best place to find the best full face motorcycle helmets. If you find it cheaper we offer price matching and a free first exchange program so if it doesn't fit, we'll get you the right size with postage fees. And, MotoSport offers free 3-day on orders more than $79 and we'll ship your new full face motorcycle helmet to your door fast so you can get riding.
Of course, what's a motorcycle helmet without all the accessories? We sell state-of-the-art communication devices with Bluetooth technology that allow you to talk to a passenger or riding partner and/or listen to music or make hands-free phone calls. We have a full inventory of replacement face shields and one of our favorites - helmet cameras. Look at our riding headwear to wick away sweat and moisture and help you weather even the toughest Mother Nature can throw at you.
Full Face Helmets by Color